Today I'd like to share this wonderful blog I found called
Room to Inspire.
She had this great, cheap makeover to some Dollar Tree pumpkins.
Okay, I am now feeling the season. Fall is among us and that means Halloween is right around the corner! Oh, how I love to decorate for Halloween...
I recently picked these pumpkins up from the Dollar Tree.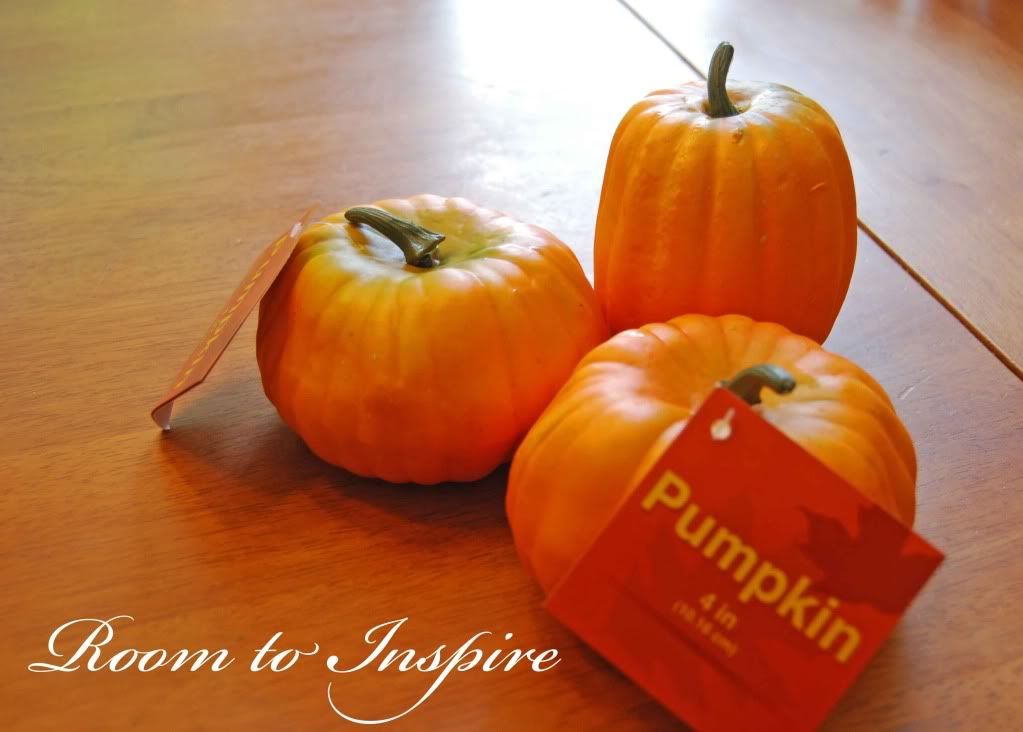 I pulled out my Goodwill dictionary and Mod Podge and started covering each pumpkin.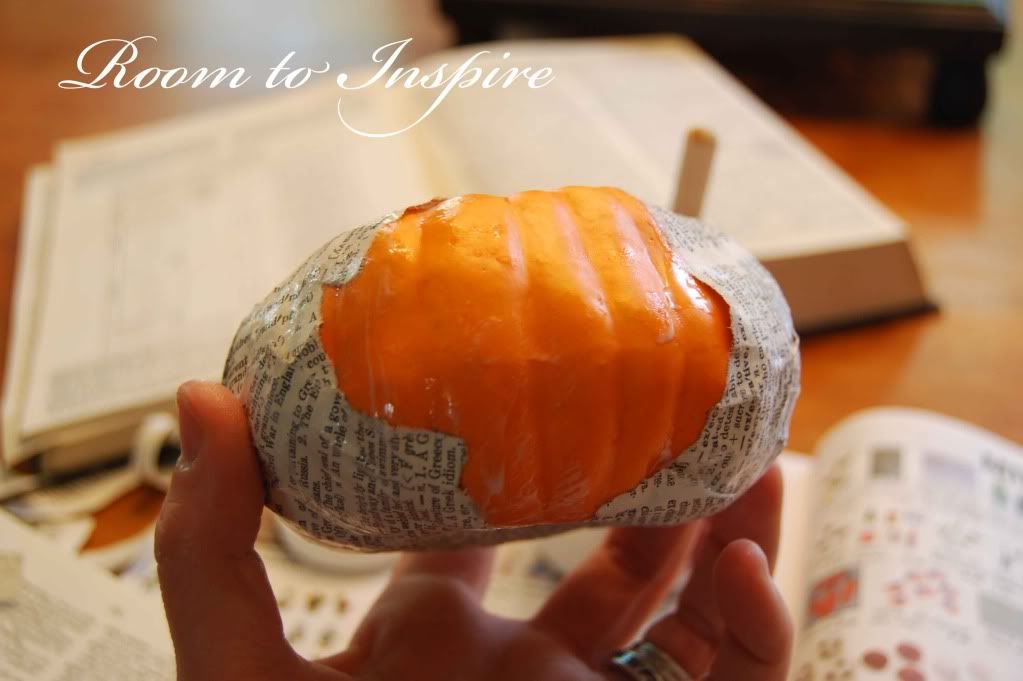 See more after the jump
I then jumped into our greenbelt and grabbed a few branches.
And hot-glued them into place.
I reached for my Spanish Moss (also from the Dollar Tree).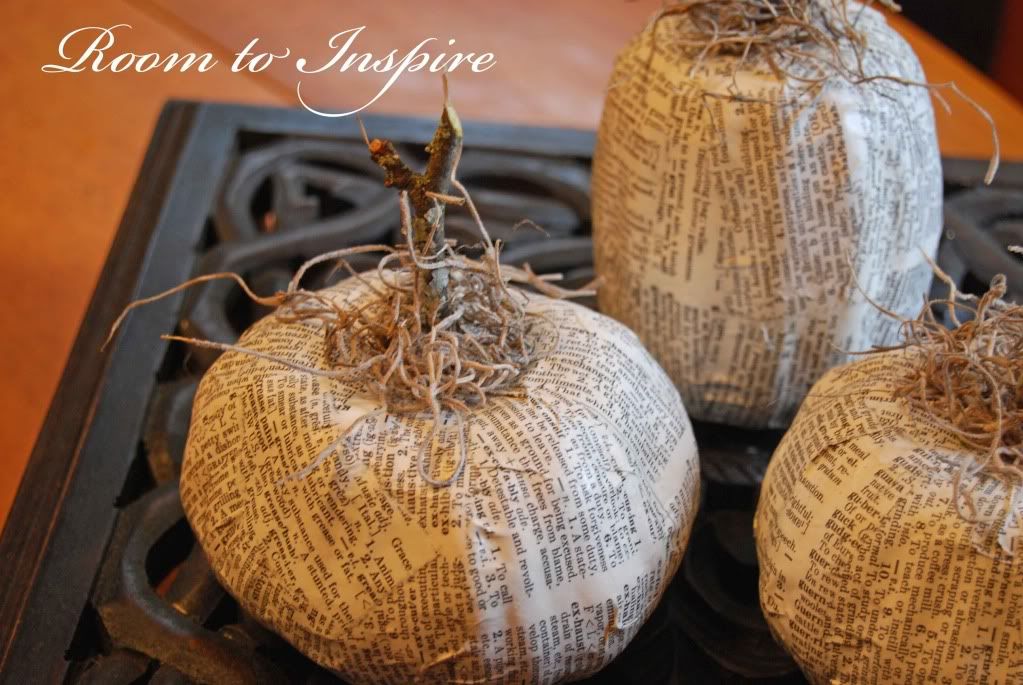 I thought these little guys needed a little bit more. So rummaging through my "craft stuff" I found these leaves.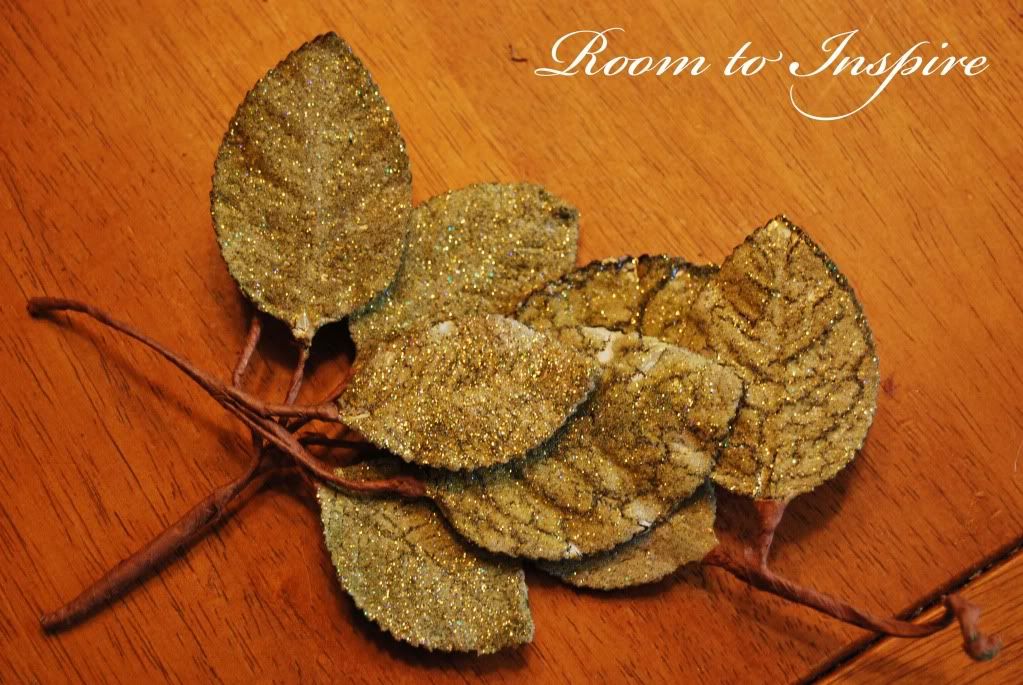 Ah, much better.
To see how they turned out in her amazing table arrangement, follow through to her blog!